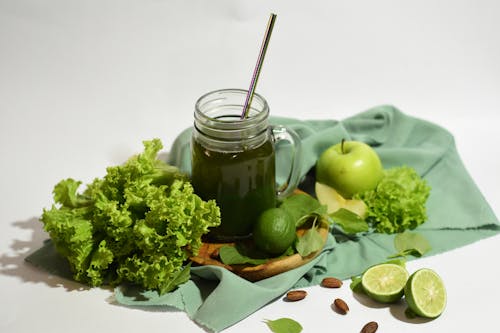 If you are looking for a way to look good, there are hundreds of choices available. However, opting for ways that alter your appearance only on the outside is never the best option. Of course, there are a host of products available in the market that can make you look a lot prettier, but each comes with a price tag. Here are some simple yet effective tips on how to look your best, without any unnecessary expenses or hassles.
1. Drink Water
Optimum hydration is crucial to good health. Water flushes out the toxins from the body, and is required by all metabolic activities. Drinking less than the required amount translates into a number of health problems, which consequently change the way you look as well.
2. Eat Healthy
You cannot expect to look good if your diet comprises solely of junk. A well balanced diet is vital to maintain an optimum BMR, and in turn a good shape. You do not need to diet or give up on yummy food. You just need to balance your nutritional intake so that your body gets what it need.
3. Have Fruits
Fruits are amazing for the body. Not only do they supply essential nutrients, they also improve complexion and keep away problems like acne and pimples. The benefits of eating fruits regularly are seemingly endless. Besides improving the way you look, they strengthen the immune system, improve digestion and circulation, and protect the body from various diseases.
4. Exercise
This is something that more and more people are forgetting every day. Proper exercise just cannot be done away with. Be it jogging, sports, dancing or anything else, there is bound to be a form of exercise out there that you like. If you feel good, you look good.
5. Sleep Properly
If you do not get enough sleep, your body will tire out internally and it will be quite evident in your appearance as well. You must make sure you get enough rest so that you look fresh the next day. Apart from messing with your looks, lack of sleep comes with serious health risks.
6. Dental Hygiene
Anyone would prefer a pearly white smile to a stained or yellow one. Maintaining good oral hygiene works wonders for one`s appearance. In fact, it boosts confidence levels in a way that is translated into how one deal with both their personal and professional lives.
7. Wear what suits you
You do not need to keep up with every fashion update you come across. Wear comfortable clothes that highlight your features in a nice way. Take the time to see what looks good on you, and if you are not sure, do not hesitate to take the opinion of other people you trust.
8. Look neat
People often forget what kind of changes neatness can bring about. Get a haircut that suits your face, and brush your hair regularly. Shape your eyebrows or get them shaped. Waxing is a good choice not just for hair removal, but for exfoliation as well.
Summary - If you follow these tips sincerely, you are bound to look your best anytime, anywhere.
I am Susan Hannan from Exams key Looking for Exams key exam assistance? Let's take benefit of Exams key self-paced ISEB Certifications training material and clear your IT certification on first try.